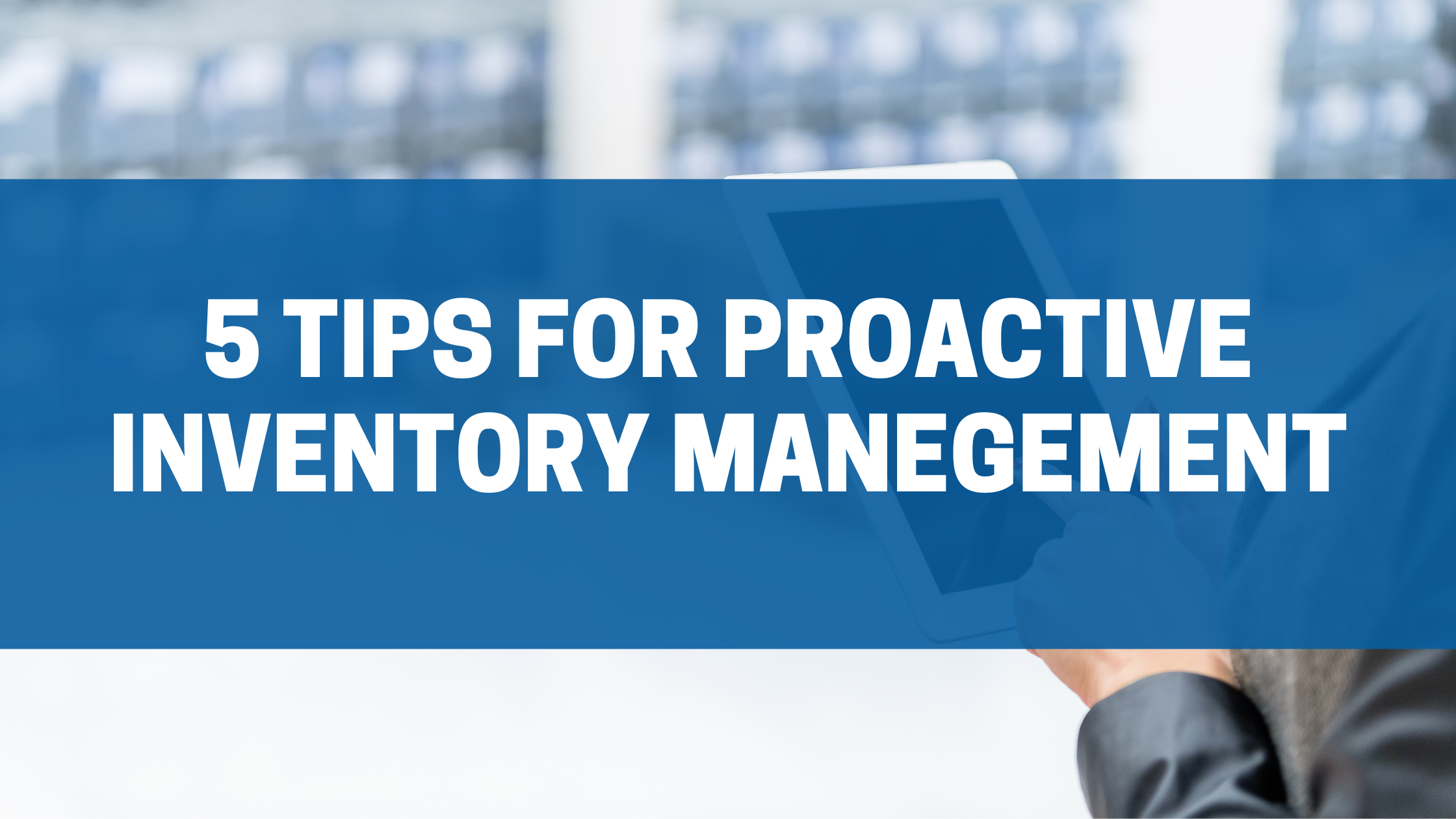 11/11/2022
Every business encounters problems in managing the supply chain or inventory; such challenges can gnaw the company internally if not tackled properly. Whether it is e-commerce, wholesale, or retail, the success of a business depends on efficient inventory management. 
Managing business inventory with those outdated methods will not only affect your business's productivity but also consume the valuable time of staff. Hence the integration of cutting-edge inventory management software is vital for the survival and triumph of your business. 
An inventory management system aids in the strategic planning of inventory orders and facilitates the smooth functioning of the company. The discipline involves tracking inventory from suppliers to the warehouse and then to customers. The goal is to boost efficiency while balancing the risk of overstock to ensure the completion of the project on time.  
This article will explore five tips for inventory management.
Tips For Inventory Management 
Here we have mentioned 5 tips for inventory management to tackle your business's supply chain and stock challenges. 
Understanding Supply Chain
You should understand the supply chain of your items to operate more efficiently. Make a list of the most selling items and check when the demand for the supply of specific products increases. Do update your inventory total and sales revenue you make regularly. 
Audit Your Inventory Regularly 
When you automate your inventory, it's inevitable to conduct a thorough count now and then, as the regular cycle counts will help you detect slight disparities as soon as feasible. Make it a point to regularly physically count your inventory to ensure it corresponds with what you believe you have.
Track Product Information 
Organizing and keeping track of your inventory is also vital—highlighting product information such as country of origin, SKUs, barcodes, and other details. Categorize raw materials, finished goods, goods-in-transit, and buffer stock separately and keep track of the prices of each item. 
Use Inventory Forecasting 
Forecasting is a technique that can help you stay ahead of your competitors by forecasting the inventory you will need considering a few variables. These variables include product sales velocity, market trends, promotional strategies, seasonality, and company popularity. You can forecast by analyzing your sales pattern and estimating the consumer's demand. 
Outsource To A Third-Party Vendor
Prioritize inventory management automation with cutting-edge technology such as ERP software, POS systems, and mobile scanners. If you hate reinventing the wheel, consider outsourcing your inventory management to a credible third-party vendor to improve efficiency and productivity. You can also go for a cloud-based ERP integration solution that offers security and more streamlined functions. 
Managing Inventory with Infusion ERP 
Effective inventory management and ERP systems integration can organize your supply chain and stock requirements while boosting your workforce's productivity and performance. Infusion ERP is a leading e-commerce marketing automation and ERP software provider helping thousands of brands with their inventory management needs. Our software lets you track orders, manage stock levels, and generate audit reports. 
Get in touch to explore new technologies and attain effective inventory control.
Categories
Completely synergize resource is taxing relationships via premier are man niche markets. Professionally cultivate one to one customer.
Categories