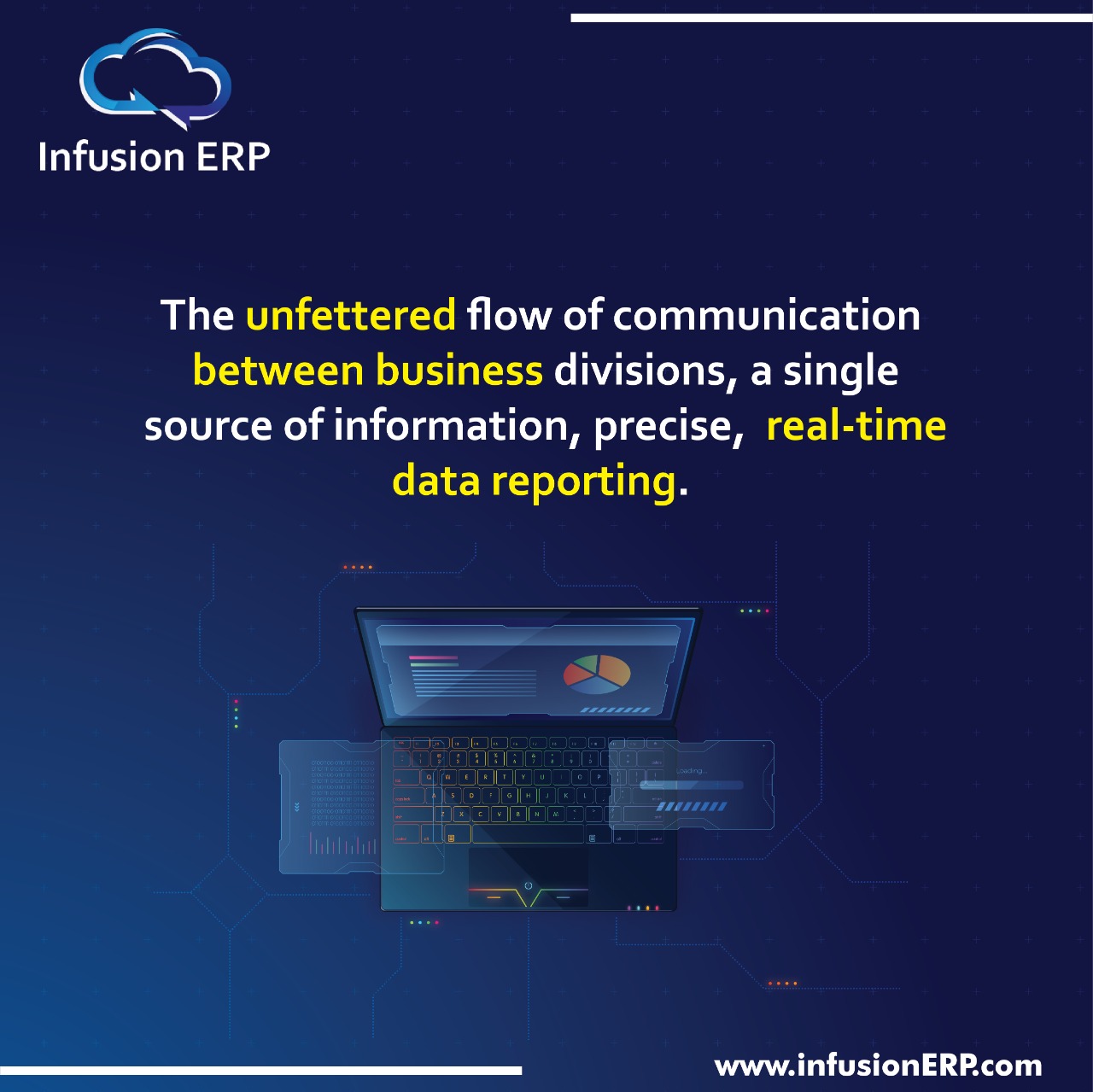 14/04/2022
Introduction to ERP:
An ERP software is a program that automates corporate activities and gives insights and internal controls based on data collected from many departments such as accounting, manufacturing, supply chain management, sales, marketing, and human resources (HR).
What are the features of ERP Software?
Understanding major ERP aspects reveals why this software is so important. When assessing ERP systems, there are a number of features to examine.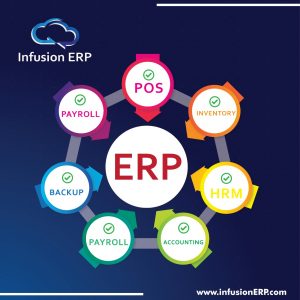 Integration: Inefficiency, wasted opportunities, and departments working at cross purposes are all consequences of data silos. The fundamental, and maybe most important, the benefit of ERP is a centralized view of critical financial, operational, and business data that can be communicated in near-real-time across the organization. ERP systems enable businesses to produce business intelligence by transforming data into reports and insights that may be used to re-allocate resources or seize new market possibilities, among other things.
Data analysis: Using data more efficiently is a recurrent concern of corporate executives alike. Employees may use data analysis to acquire a wide range of data and turn it into actionable insights—on new business possibilities as well as ways to improve present operations, cut costs, detect fraud, and better serve consumers.
Automation: Payroll, order processing, invoicing, reporting, and other repetitive company operations may all be automated using ERP. Automation cuts down on time spent manually entering data, decreases mistakes, and allows staff to focus on higher-value activities. Because of the nature of ERP systems; data entered by one user is accessible throughout the firm. When a certain SKU becomes available, for example, an inventory monitoring module may immediately initiate a shipment and invoice. More money and a better customer experience are the results. Alternatively, line-of-business leaders might receive real-time updates on cash flow and other indicators to help them make choices
Reporting: For CEOs, better reporting is almost as vital as more effective data utilization. ERP reporting modules collect data from corporate operations into reports that enable stakeholders to make better decisions, improve business processes, and detect issue areas before the company suffers. Visual representations, such as charts, graphs, and dashboards, may be included in reports, with the goal of highlighting trends and patterns to enhance business performance.
Tracking and visibility: A critical component of ERP software is the ability to track, surface, and analyze business indicators. They do so by allowing employees across the organization to access near-real-time data, demolishing data silos, and offering reporting and analysis for all elements of business operations.
Financial management: Financial management is a difficult process that entails planning, arranging, and evaluating the best use of a company's finances. To make choices regarding capital projects, financing sources, cash management, and financial controls, financial executives must track and use financial data from all departments. By recording, analyzing, and reporting essential company data, ERP systems aid finance teams with the management process. ERP systems are essential instruments for sound financial management in large, complicated enterprises
Accounting: Accounts payable (AP), accounts receivable (AR), general ledger (GL), budgeting, and forecasts are examples of financial data. More complicated duties, including tax management, fixed asset management, revenue recognition, and multi-currency reconciliation, may be performed by systems. Month-end closures often take longer than CFOs would like, and time is money. The time it takes to reconcile and close off monthly financial statements is reduced thanks to this feature. It's crucial for businesses who want to transition to continuous month-end shuts.
Customer relationship management (CRM): Customer relationship data is brought into the mix by ERP systems with integrated CRM features, broadening the picture of the business. All client information is stored in a single, easily accessible database, which includes contacts, transaction history, purchase orders, and prospect status. CRM solutions allow businesses to automate tasks such as filling up purchase orders, producing accounts receivable reminders, and sending notifications to account executives when a prospect reaches a pre-determined stage in the sales pipeline.
Human resources (HR): Payroll, hiring, onboarding, salary administration, and timekeeping are all handled by the HR component of an ERP system, which serves as an end-to-end personnel management platform. ERP-connected HR software automates complex HR operations like tax and benefits deductions, saving time and money while eliminating mistakes.
Sales and marketing: Marketing and sales staff benefit from ERP systems with integrated CRM because it makes it easier to sell, upsell, produce quotations and buy orders, predict, manage commissions, and measure crucial information like profit margins and ratios. The capacity to generate more leads, swiftly create and execute campaigns, and follow client behavior throughout the sales cycle may be beneficial to marketing teams. To create a great customer experience across the whole sales and marketing process, sales and marketing teams employ ERP functionalities in close collaboration with finance and operations colleagues.
Manufacturing: Manufacturing gave birth to ERP as a function. By aiding with product planning, obtaining raw materials, production monitoring, and forecasting, today's systems improve manufacturing operations. Modules for assembly management, bill of materials management, work order management, shop-floor control, distribution planning, and product monitoring are among the other components.
Supply chain management (SCM): ERP systems track demand, inventory, manufacturing processes, logistics, and distribution to provide insight into a company's supply chain management (SCM) efficiency. By recommending purchase orders, work orders, and transfer orders across many sites, a completely automated and linked supply chain improves operations. SCM systems may also assist in the setting of inventory targets and the planning of distribution resources. Real-time data on a company's supply chain may assist detect inefficiencies and improving inventory control and management.
Which ERP is best to consider?
Infusion ERP is one of the best ERPs to consider because it has all the capabilities and functionalities that are needed to cusses fully carry out all the operations. It provides efficient software functionalities and features with compatible integrations and suitable costs. It is capable to assist you with its executive support system and proactive change management processes.
So Consider Infusion ERP and make your business processes a lot easier than ever before!
Categories
Completely synergize resource is taxing relationships via premier are man niche markets. Professionally cultivate one to one customer.
Categories