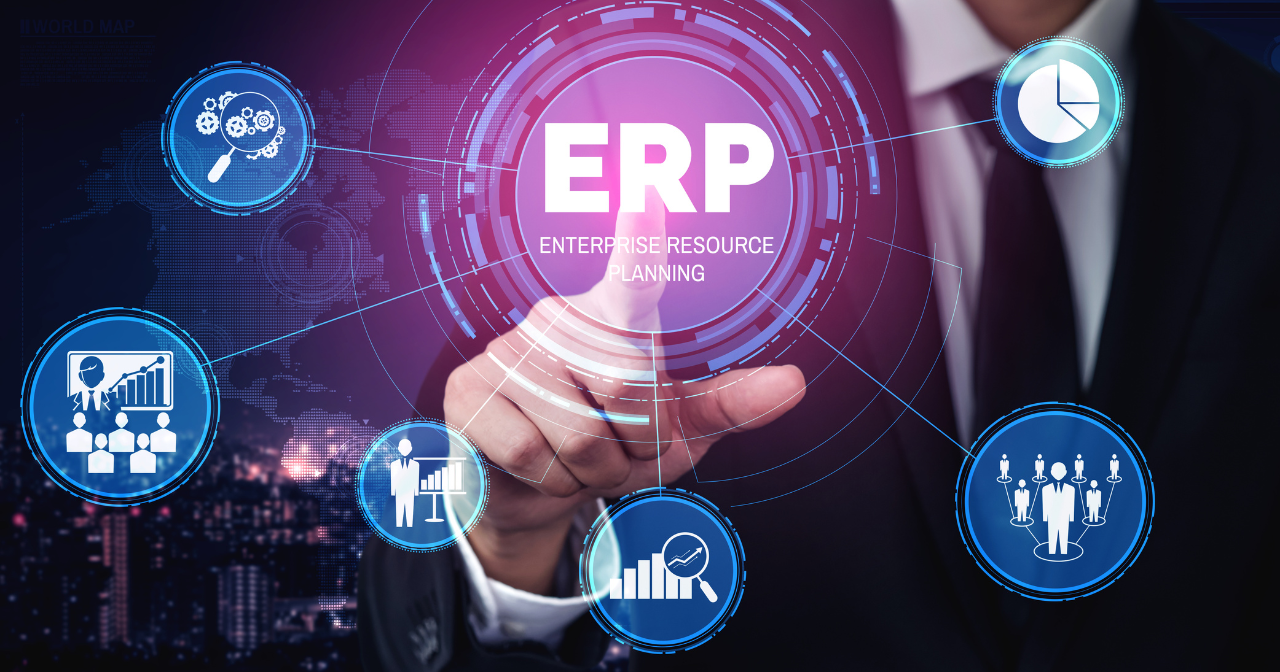 31/10/2022
It can be overwhelming to keep pace with the ever-changing market conditions in today's dynamic business environment while maintaining your business's lead. For manufacturers, it's crucial to leverage the power of the latest technologies and integrate optimal synergy between departments to speed up production to meet consumer demands. 
Enterprise Resource Planning (ERP) software is a compilation of tools that help streamline a manufacturing company's data and unifies its various departments' operations like inventory, production, supply chain, finance, E-commerce, human resources, and many others. 
According to Statista:
"The global enterprise resource planning (ERP) software market is forecast to grow to around 100.7 billion U.S. dollars by 2025. SAP and Oracle are two of the leading vendors in the market."
This article will discuss how manufacturers can speed up production by integrating ERP software in their organizations.
How ERP Helps Manufacturers Boost Production & Revenue?
It's daunting for manufacturers to manage and operate multiple business processes simultaneously. But the ERP integration helps with production planning and scheduling using a single database. 
The technology also offers real-time management of money and inventories, reducing or eliminating waste and inefficiencies. Manufacturers quickly observe enhanced workflow as staff members manage and access the information they require after deploying an ERP solution.
While it lets you enjoy better efficiency, it offers automation of various company activities with the freedom to utilize multiple functions simultaneously without an error. 
Benefits of ERP Solution in Manufacturing
An ERP system in the manufacturing industry enables companies to access data at any time without obstructing internal resources. Apart from it, here are some of the most common benefits an ERP solution offers to commercial manufacturers.
ERP technology helps elevate the supply chain department of your business by offering better exposure to inventory and management of warehouse and transportation.

To boost production, the ERP software gives better insight into company growth and estimated sales while giving you a better idea of material requirements. 

You can access all financial and operational data on a single corporate system with streamlined procedures and company data.
4 Business Aspects That Can Be Optimized By Integrating ERP Software
ERP encompasses different modules with multiple tools to manage your day-to-day business activities. It helps businesses to speed up their production and supply of goods. Here's how ERP helps scale your business and achieve your production goals with minimal human interference. 
You can precisely track stock levels in your warehouses, commodities, and loading zones using an ERP system. The information offers better inventory control and helps you set production goals to satisfy client demands. 
Even one wrong data entry can make your business doom. But an integrated ERP system automates the development of sales orders when orders are placed for efficient processing and audit trails. Additionally, it enables businesses to give customers real-time updates on charges and related costs. 
ERP software enhances businesses manufacturing speed and accuracy. While also assisting in the synchronization of manufacturing processes through automated scheduling. 
To enhance your business revenue, it's vital to have real-time data and sales patterns on hand to make educated decisions. ERP software gives you sorted data on high-margin customers, non-beneficial product lines, and your sales and revenue reports. To provide you with an idea of your company's financial stability. 
Final Words
We have briefly stated how ERP is helping businesses achieve their maximum potential, production, and revenue with minimal effort. Manufacturing industry needs a robust, easy-to-use ERP system to store and organize data and improve customer focus. An effective ERP solution like Infusion ERP provides real-time access to critical product and business data to make informed decisions. Integrating an ERP system should be a critical part of any manufacturing company's strategic plan.
Categories
Completely synergize resource is taxing relationships via premier are man niche markets. Professionally cultivate one to one customer.
Categories