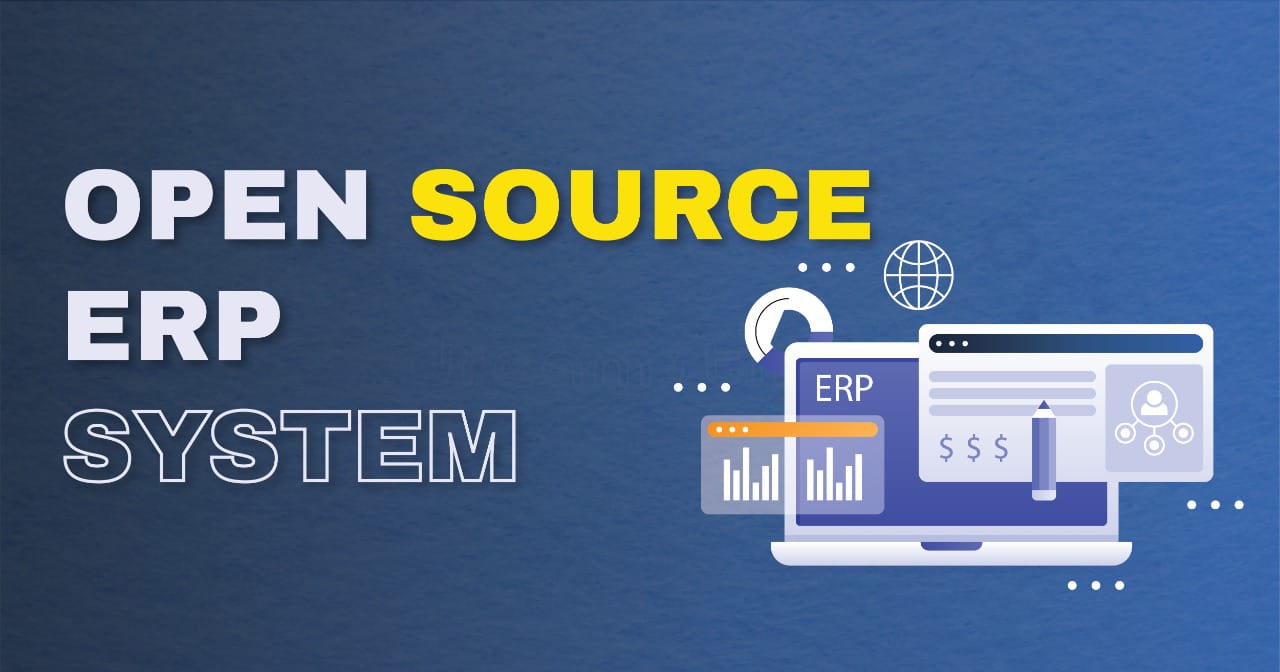 21/08/2022
ERP, or Enterprise Resource Planning, is a comprehensive suite of programs designed to manage an organization's numerous business activities. An Open source ERP is intended to combine diverse company systems while simplifying procedures to boost efficiency and production.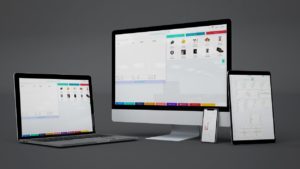 Open source ERP is a software solution for enterprise resource planning (ERP) whose source code is made freely available.
This article will highlight some of the greatest open source ERP software to consider, so let's get started.
Top most open source ERP Software to consider
Apache OFBiz
The Apache OFBiz suite of related business tools is developed on a common architecture that allows enterprises to tailor the ERP to their own requirements. As a result, it's best suited for midsize or big businesses having the internal development resources to modify and integrate it into their existing IT and business processes. OFBiz is a sophisticated open source ERP system that has been a top-level Apache project for a decade, according to its website. Accounting, manufacturing, human resources, inventory management, catalog management, CRM, and e-commerce modules are all accessible. The source code for Apache OFBiz may be accessed at the project's repository. It is developed in Java and distributed under the terms of the Apache 2.0 license.
Dolibarr
Dolibarr provides complete administration for small and medium-sized enterprises, including tracking invoices, contracts, inventories, orders, and payments, as well as managing documents and supporting electronic point-of-sale systems. It's all wrapped up in a rather simple user interface.
ERPNext
ERPNext is a classic open source project, and it was highlighted on Opensource.com back in 2014. It was created to scratch a specific itch, in this case, replacing an aging and costly proprietary ERP solution. ERPNext was designed for small and medium-sized organizations. It offers modules for accounting, inventory management, sales, purchasing, and project management. ERPNext apps are form-driven—you input information into a series of fields and let the application handle the rest. The entire suite is simple to use.
Odoo
Odoo is an application suite including modules for project management, billing, accounting, inventory management, manufacturing, and purchasing. These modules can communicate with one another in order to share information in an effective and smooth manner.
Tryton
Tryton has been around since 2008 and is based on an EPR system called TERP. Tryton has gained in popularity and versatility throughout the years. Tryton is a suite of modules aimed at enterprises of various sizes. Accounting, sales, invoicing, project management, shipping, analytics, and inventory management are among them. Tryton, on the other hand, is not all or nothing. Because the system is modular, you may add only the components that your company needs. While the system is web-based, desktop versions for Windows and macOS are available.
Axelor ERP
Axelor ERP is a comprehensive ERP system with over 20 components that includes purchasing and invoicing, sales and accounting, stock and cash management, and more. All of this is wrapped up in a simple and user-friendly UI. And it is this interface that distinguishes Axelor from many of its competitors. The pane on the left side of Alexor's window contains all of its components. Everything you need to know is just a few mouse clicks away.
xTuple PostBooks
If your manufacturing, distribution, or e-commerce Company has outgrown its small business roots and is looking for an ERP that will grow with it, xTuple is available under the Common Public Attribution License (CPAL), and the project encourages developers to fork it to create other business software for inventory-based manufacturers.
Benefits of Open Source ERPs
Here is a list of advantages you may obtain if you consider utilizing open source ERPs for your organization.
Broad platform
This is one of the most significant benefits of selecting this solution; you may investigate more open and linked platform models; this works especially well for smaller enterprises that do not require a carefully built commercial Open source ERP system. Platforms that are linked together give a solution that is compatible with business hardware or other applications.
Community Assistance
Many open source systems are maintained by dynamic user communities, they give experimental and transparent assistance, and open source may be a viable choice for professionals who want to immerse themselves in this environment.
No installation required
Most people believe this to be the most important advantage of open source software because there is no requirement for software licensing or long installations. Vendor-licensed solutions often have hefty licensing prices; an open source ERP system eliminates this upfront expense, making it a more convenient and tempting alternative for many firms.
Lower Initial Investment
Open source ERP solutions come with no (or very low) software license expenses. Community open-source solutions are often available for free download or use as live media. Consumer Open-Source Software (COSS) also typically includes a free trial period.
Flexibility
By definition, open-source solutions are infinitely adaptable. This enables firms to customize them to fit unique business needs.
Tips to choose the right open source ERP software
Here are some pointers to consider while selecting an open source ERP. When purchasing an open source ERP application for your company, keep the following considerations in mind:
Choose software with automation capabilities. To save time on repeated manual procedures, look for an ERP system with automation features. You may use this functionality to automate processes like developing marketing campaigns, submitting purchase orders, and monitoring inventory levels.
Check to see if AI-powered reporting is included. Most ERP packages have been reported, however, not all of them enable AI-based reporting. AI-driven reporting provides insights into current company performance and forecasts future trends to assist you in making better business decisions.
Examine whether the solution has a repository for staff management. Human resources are a typical aspect of ERP software packages. It aids in the recruitment of fresh talent as well as the management of current personnel. Choose an ERP solution that includes a repository for centrally storing, tracking, and managing employee data and documents.
Infusion ERP is also one of the best software that allows you to make adjustments that are tailored to your specific business demands, allowing you to effortlessly achieve your goals.
Categories
Completely synergize resource is taxing relationships via premier are man niche markets. Professionally cultivate one to one customer.
Categories