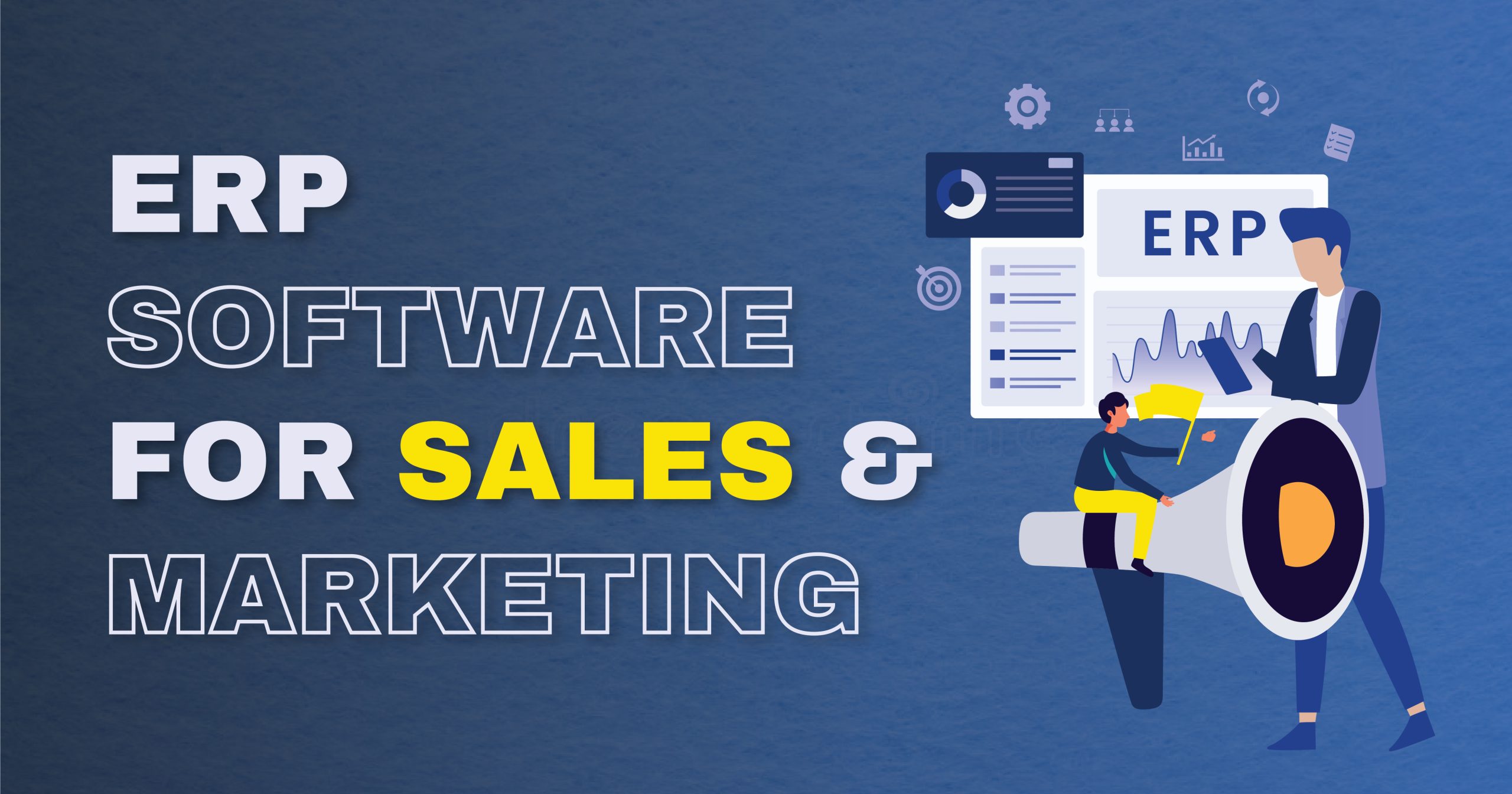 20/07/2022
How ERP Improves Sales and Marketing?
Modern ERP software is the primary data source for sales and marketing strategies (mainly pricing and customer service). However, many have not yet used the software for front office practices, and purchasing through inbound channels makes little profit. Many disruptive companies are wondering how ERP in sales and marketing systems can create new business opportunities, rather than waiting for demand. Here's an example of how this works: The manufacturer examines the system and confirms that it has received orders from repeaters every three months in the past year. The time is approaching again for manufacturers to plan schedule and capacity changes, hoping that this order will be placed alongside many other orders. However, the current customer has not yet placed an order. By accessing this data, the sales department has already recorded the order history and seized the opportunity. Marketers know when and how to reach repeaters. More importantly, it reduces the number of events buyers buy elsewhere. Sales departments have the opportunity to influence buyer decisions in favor of manufacturers through attractive pricing. This is just one easy way for ERP Software to increase sales.

Benefits of using ERP in sales and marketing!
It allows you to know your product better!
Before you can effectively design a strategy to increase market share and sales, you need a complete understanding of your product. With an ERP in sales and marketing system, you can access data from all areas of your company to get a better idea of your products. What is the peak sales time for inventories? Are there any returns/complaints issues regarding sale items? At what price does the item sell best? Is Shared Promotion Worth Pursuing? Which products sell well than others? The wealth of data behind all inventory items in commonly used ERP systems are overwhelmed by the power to inform future marketing strategies and to actually analyze the effectiveness of past marketing campaigns. ..
It enables you to know your right place in the market!
If you know which channel (customer) is right for which product, rather than the direct seller, you can customize the program for each channel. Equally understanding why a product sells better than another in one channel gives you the opportunity to change the offering or marketing of a product or channel-specific product.
You can know the right price for your product!
The price is half of the value equation and the product is the other. The product may be good, but if the price isn't right, the value proposition to the target customer isn't right. ERP historical data on pricing and sales levels helps companies narrow their pricing windows and product price resilience. The ERP system also helps analyze the success of price promotions. You can access historical data to assess whether a price promotion campaign has added volume and customers. Or, simply allowing existing customers regular volumes at lower prices and margins cannot bring additional volume to overall sales. The wealth of data in an efficient ERP system helps sales teams improve their pricing strategies to drive long-term growth.
It enables you to know your people/clients
Once you understand what you are selling and where you are selling, the following obvious questions are: Whom do I sell to? The ERP system provides powerful information about your customers. You can see when, at what price, how often, where to buy, and what the "basket" is when you buy. This meaningful customer information enables bespoke advertising strategies. Consider driver programs for repetitive purchases, offer bulk discounts to customers during peak hours, suggest items to add to your regular shopping cart, and sell at the right time in sync with your order cycle. You can track your business. Individual discounts for periods when the number of orders or the frequency of orders has decreased in the past.
The possibilities for tailoring your sales and marketing approach to a particular customer or group of customers are virtually unlimited. With the power of data, ERP systems can empower it.
It enables you to manage Customer Relationship (CRM):
Depending on the type of business, there may be products or customers that require continuous development and relationship building. If key account management is an important part of your marketing and sales process, your ERP system is an essential partner. Customer Relationship Management (CRM) gives sales teams access to all the important data and transactions that customers have made with the company. This includes factors such as sales rate and past sales levels. These factors allow sales reps to track and identify growth or problem areas. CRM tools allow anyone in your company to recall a customer's profile whenever they have an inquiry. Information about customers, purchases, and interactions with the company enable employees to provide accurate, efficient, and personalized service to their customers. The CRM feature also helps track the sales process from initial contact to the final order. This allows you to analyze the sales process, eliminate unnecessary delays, and reduce the time it takes to close a transaction.
 Conclusion:
Efficient and commonly used ERP systems like Infusion ERP are often overlooked but powerful tools. It can help, challenge and help shape your marketing and sales strategy by helping you better understand both your product and your customers.
Categories
Completely synergize resource is taxing relationships via premier are man niche markets. Professionally cultivate one to one customer.
Categories