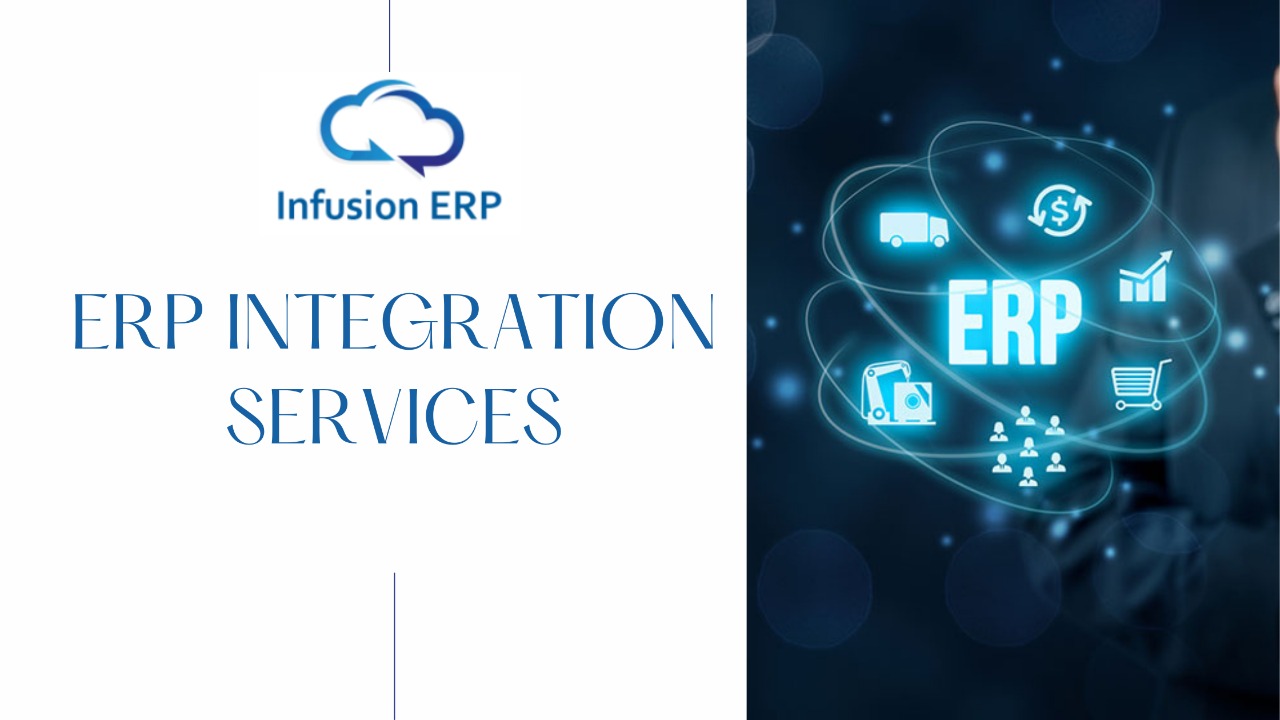 12/06/2022
ERP integration system integration refers to the process of linking and syncing your ERP software with other systems such as e-Commerce apps or an EDI platform (Electronic Data Interchange). The goal of ERP integration is to guarantee that both systems communicate automatic and consistent information, resulting in a single source of truth.
An ERP system may be used by a company to maintain track of inventory levels for each of its items. That company has begun to sell items online using a new e-Commerce platform after employing a direct-to-consumer business strategy. When they sell an item online, they must modify the inventory count in their back-end ERP system to maintain correct product counts. Without an e-Commerce connection, that company's inventory must be manually updated in both its ERP system and its e-Commerce platform.
What are the Advantages of ERP Integration?
ERP system integration helps businesses to maximize their data and provide excellent client experiences. Here are the specific advantages gained by businesses.
Drive Increased Efficiency
Order processing can be hindered because sales-related papers are spread across several repositories. Manufacturers may decrease bottlenecks in the order-to-cash work stream and time delays in the fulfillment, shipping, and billing processes by automating the operations that gather papers together from disparate systems. Access to all customer and product information in a single digital process eliminates order-to-cash bottlenecks and increases order turnaround time.
Customize User Experiences
ERP connections enable your firm to gain intelligent insights into what a consumer need or may desire. You may generate individually customized offerings for your consumers if you have access to all of the data sitting in the back office. However, the correct technology is required to link this data with data from other online, offline, and third-party sources to generate a single, dynamic consumer profile. Then, using this unified customer view, you can utilize AI to provide best-fit messages and offers across all of your digital commerce engagements.
Improve the Value Chain
Integration improves data to use throughout your company's value chain. A comprehensive picture of customer data allows producers to better estimate consumer demand, respond swiftly to market changes, quicken the engineer-to-order process, and communicate more effectively.
What is ERP Integration Tools?
The following are the most critical ERP integrations that a firm should implement:
Human Capital
The HR department oversees and administers the majority of the company's back-office requirements and activities. Integration of ERP and HR systems will enable smooth workflow in the firm. Integrating HR software with an ERP system can help you maintain track of all back-office duties.
Intelligence in Business
Companies utilize Business Intelligence (BI) solutions to ease difficult data processing and derive relevant metrics from big data and cloud computing. It aids in the extraction of relevant insights from huge amounts of data, allowing your company to make better business decisions and practices. As a result of combining ERP solutions with BI, firms may have access to insights at any time and with any data.
Management of the supply chain
The performance of a company's supply chain procedures is directly linked to its success. Supply Chain Managers must work with a wide range of suppliers and partners to secure the raw materials and resources required to bring completed items to market. Integration of ERP and SCM software will aid in eliminating inefficiencies, increasing speed, and improving customer satisfaction. ERP and SCM integration improves visibility into the supply chain, which decreases material waste since waste is quickly discovered
CRM
The most vital aspect of running a successful business is having satisfied and happy consumers. As a result, providing outstanding customer service is also critical. A company should maintain open lines of contact with its customers in order to address their concerns and offer them with better services. CRM and ERP integration are without a doubt two of the most popular connections used to improve the customer experience. As a result, combine your CRM and ERP to increase sales and turn leads into buyers.
Project administration
Several ERP systems provide project management tools. This connection is so powerful because it allows you to manage and access all of your company activities, procedures, and workflows in one place. Your business team may access all project data at any time, track their progress, and learn everything there is to know about them. As a result, it will save time and make your workers perform more efficiently.
What integration services awe are providing?
If you want to have the best integration services then you have to choose infusion ERP.
The following is a list of Infusion ERP Integration Process & Capabilities.
Business Analysis
Project Planning
Visualizing
Customization
Development
Deployment
Migration
Upgrade
Training
Support
Our ERP professionals use a proven integration methodology and technique to ensure that your investment in the Infusion ERP solution is successful and profitable.
Conclusion:
As a result, this is an excellent opportunity for you to automate business operations in order to increase organizational efficiency and give improved visibility into those processes. We provide the best integration services because businesses must link their ERP system with the rest of their systems and apps to enjoy the full array of ERP benefits.
Choose the Best integration services of ERP that suits you the most and enjoy optimal performance with growth and efficiency!
Categories
Completely synergize resource is taxing relationships via premier are man niche markets. Professionally cultivate one to one customer.
Categories